Add to compare
Don't compare
Brand
:
The general trademark of a manufacturer by which the consumer knows its products. A manufacturer can have multiple brand names. Some manufacturers license their brand names to other producers.
Kodak
Product name
:
Product name is a brand's identification of a product, often a model name, but not totally unique as it can include some product variants. Product name is a key part of the Icecat product title on a product data-sheet.
i1310
Product code
:
The brand's unique identifier for a product. Multiple product codes can be mapped to one mother product data-sheet if the specifications are identical. We map away wrong codes or sometimes logistic variants.
1220169
Category
:
With a scanner you can make all your documents, pictures and photos digital.
scanners
Data-sheet quality:
created/standardized by Icecat
The quality of the product data-sheet can be on several levels:
only logistic data imported:
we have only basic data imported from a supplier, a data-sheet is not yet created by an editor.
created by Kodak:
a data-sheet is imported from an official source from a manufacturer. But the data-sheet is not yet standardized by an Icecat editor.
created/standardized by Icecat:
the data-sheet is created or standardized by an Icecat editor.
Included since:
23 Nov 2006
The date Icecat noticed for the first time that this product was included in the price list of a channel partner
Info modified on:
06 Feb 2017 12:19:09
The date of the most recent change of this product data-sheet in Icecat.

Product views:
32891
This statistic is based on the 68241 using ecommerce sites (eshops, distributors, comparison sites, ecommerce ASPs, purchase systems, etc) downloading this Icecat data-sheet since 23-11-06 Only sponsoring brands are included in the free Open Icecat content distribution as used by 66491 free Open Icecat users .
Leaflet(0.3MB)
Long product name Kodak i1310
:
The short editorial description of Kodak i1310
i1310 1200 dpi (A4)
Marketing text Kodak i1310
:
The official marketing text of Kodak i1310 as supplied by the manufacturer
The simplex KODAK i1310 Scanner delivers the highest level of capability and affordability of any product in their category. This is true breakout performance, with ease of use, versatility and image quality that sets a new benchmark.

- Auto-feed virtually any document, from the size of a driver's license up to 863 mm (34 in.) at speeds up to 60 pages per minute

- Small footprint and unique Tilt and Scan feature allows you to easily select scanning positions—flat or upright—for all kinds of jobs

- Get excellent image quality in color, bitonal or grayscale, with 600 dpi optical resolution and Perfect Page image processing, now with enhanced features

- Smart Touch feature allows you to scan documents to file, e-mail, printers or other desktop applications, with the touch of a button. Documents can be sent as PDF, TIFF, JPEG, RTF or Searchable PDF.

- Five output options:
- bitonal
- grayscale
- color output
- Dual Stream simultaneous bitonal and grayscale
- Dual Stream simultaneous bitonal and color

- Optional "tethered" flatbed accessories: A3 size scans documents up to 600 dpi; A4 size up to 1200 dpi
- Bundled Software included to meet all your scanning application needs
- KODAK Service & Support for the peace of mind that lets you do what you do best—run your business
Short summary description Kodak i1310
:
This short summary of the Kodak i1310 data-sheet is auto-generated and uses the product title and the first six key specs.
Kodak i1310, 215 x 863 mm, Sheet-fed, CCD, USB 2.0, Windows XP SP2; XP; 2000 Professional, 15 - 35 °C
Long summary description Kodak i1310
:
This is an auto-generated long summary of Kodak i1310 based on the first three specs of the first five spec groups.
Kodak i1310. Maximum scan size: 215 x 863 mm. Scanner type: Sheet-fed. Sensor type: CCD. Standard interfaces: USB 2.0. Compatible operating systems: Windows XP SP2; XP; 2000 Professional
Product demo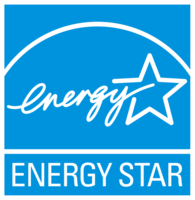 Energy Star is an international standard for energy efficient consumer products created in 1992. Devices carrying the Energy Star service mark generally use 20%–30% less energy than average.
Embed the product datasheet into your content.
This is a demo of a seamless insert of an Icecat LIVE product data-sheet in your website. Imagine that this responsive data-sheet is included in the product page of your webshop.
How to integrate Icecat LIVE JavaScript.
1
Colour scanning
*
Indicates whether this product scans in colour.
Input colour depth
Colour depth of the input into the product. The colour depth is either the number of bits used to indicate the color of a single pixel, in a bitmapped image or video frame buffer, or the number of bits used for each color component of a single pixel. High-end laptops have 24-bit colour depth.
24 bit
Film scanning
*
Device made for scanning photographic film directly into a computer without the use of any intermediate printmaking. It provides several benefits over using a flatbed scanner to scan in a print of any size: the photographer has direct control over cropping and aspect ratio from the original, unmolested image on film; and many film scanners have special software or hardware that removes scratches and film grain and improves color reproduction from film.
Flatbed scan speed (b/w, A4)
2 sec/page
Scanner type
*
A scanner is a device that optically scans images, printed text, handwriting, or an object, and converts it to a digital image. Common examples found in offices are variations of the desktop (or flatbed) scanner where the document is placed on a glass window for scanning. There are different types of scanners e.g. flatbed, pen, sheet-feed.
Sheet-fed
Sensor type
*
A sensor is a convertor than measures a physical quality (light, temperature etc.) and displays this electronically on a device.
CCD
Standard input capacity
The number of sheets of paper that can be held by a device.
50 sheets
Standard interfaces
*
Most common industry-standard communication protocols ranging from RS-232, RS-422, RS-423, RS-485, and LVDS to USB.
USB 2.0
Power consumption (typical)
Amount of power consumed by this model, often expressed in watts (W). Typical values that manufacturers give are power consumption when off, standby/suspended mode, typical use, maximum usage.
35 W
Power consumption (standby)
The amount of electricity that is consumed when the product is on standby.
6 W
Mac compatibility
Product can be used with Apple Mac software and/or hardware.
Compatible operating systems
List of desktop operating systems tested as compatible with this product.
Windows XP SP2; XP; 2000 Professional
Operating temperature (T-T)
The minimum and maximum temperatures at which the product can be safely operated.
15 - 35°C
Operating relative humidity (H-H)
15 - 76%
Energy Star certified
This indicates that the product is compliant with Energy Star, which is an international standard for energy-efficient consumer products.
AS/NZS 3548 Class B (C-Tick Mark), CAN/CSA-C22.2 No. 60950-1-03 (C-UL Mark), Canada ICES-003
Issue 3 (Class B), GB4943, GB9254 (Class B), GB 17625.1 Harmonics (CCC "S&E" Mark), EN 55022 ITE
Emissions (Class B), EN 61000-3-3 Flicker, EN 55024 ITE Immunity, (CE Mark), EN 60950 (TUV GS Mark),
IEC 60950, CISPR 22 (Class B), VCCI (Class B), CNS 13438 (Class B), CNS 14336, (BSMI Mark), UL 60950-1
(UL Mark), CFR 47 Part 15 Subpart B (FCC Class B), Argentina S-Mark
Weight
*
Weight of the product without packaging (net weight). If possible, the net weight is given including standard accessories and supplies. Please note that sometimes the manufacturer leaves out the weight of accessories and/or supplies.
5.2 kg
Bundled software
Software distributed with another product such as a piece of computer hardware or other electronic device, or a group of software packages which are sold together. A software suite is an example of bundled software, as is software which is pre-installed on a new computer.
- TWAIN & ISIS drivers
- Kodak Capture Software, Lite
- Nuance ScanSoft OmniPage 14 & PaperPort 10
Dimensions (WxDxH)
Dimensions of the product (Width x Depth x Height).
330 x 162 x 246 mm
TWAIN compliance interface